Preschool (Ages 2-4)
​
Preschoolers learn through a variety of stimulating, hands-on experiences, all designed to support their development and growth.
Several different learning centers are available to encourage children to be creative and have fun while working in small groups.
Learning centers promote cooperation and allow children to make decisions about how they'd like to learn and play.
​
The children are exposed to basic mathematics and early literacy skills, and have an opportunity to practice positive social and life skills on a daily basis.
Our program encourages self sufficiency, and gives children an opportunity to practice dressing themselves, serving, pouring, cleaning up and positive socialization.
We are dedicated to all aspects of good health and well-being. Each day is packed with lots of fun filled learning, and indoor/outdoor play.
Our program provides constant encouragement & positive reinforcement, nurturing, and hands on play based learning using Mother Goose Time Curriculum!
psc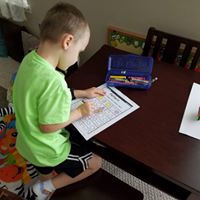 ps4
preschoo
reading2
preschool8
ps8
ps3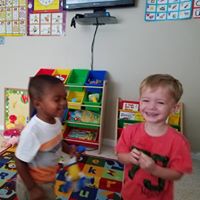 happykids2
dress up play
dress up
art7
art1
summer camp2
friends2
cam